Farmers' customs
Schnaps distillation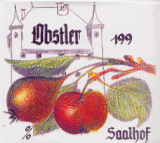 Already in times of the Austrian-Hungarian monarchy under the empress Maria Theresia Castle Saalhof held the right to produce Schnaps…
Every year we harvest the fruit, apples, pears and rowan berries in hard handicraft; half a year later, in the second and third week of January, we traditionally distill the Schnaps. Thus precious specialities like our Schnaps of mixed fruits, our Pear-Schnaps and the most expensive, exquisite and time-consuming, but also the healthiest distillate, the Schnaps of rowan berries are created.
When it is freezing cold outside in January, it is particularly comfortable in our warm distillery…
Easter customs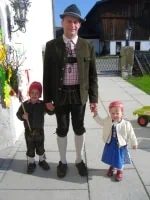 Easter starts with the blessing of the palm leafs, people are meeting at Castle Saalhof at 9.45 am. An altar is built up and decorated by our family. The previous day the farmer's wife arranges little bunches of catkins, every guest child is welcome to arrange their own bunch and decorate it afterwards with salt pretzels and coloured tapes.
Read More »
Corpus Christi procession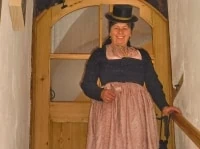 This is a very important religious feast for our family; after attending the service at church, the various unions of the village take part in the procession wearing their traditional costumes, i.e. the fire brigade, the farmers, the cavaliers, the soldiers, the rural youth etc.
Read More »
Midsummer night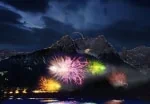 In June (mostly the Saturday around the 20th) we celebrate the Midsummer Night with solstitial fires: At 7.00 pm we walk to our campfire place in the mountains together
with our guests
(a
5-minute journey)… This is followed by a barbecue with sausages and a solstitial fire at 10.00 pm. From this place you can see the myriad fires around the Lake Zell – an unforgettable event if the weather is nice…
Read More »
"Pinzgauer" fence
The typical "Pinzgauer fence" surrounds the entire garden area: This fence is built by cracked wooden planks of larch arranged without any pins and nails. In former times all fences for cattle used to be constructed this way. Nowadays this knowledge is almost forgotten.