Chronicle
Castle Saalhof

Castle Saalhof is one of the oldest castles in the Pinzgau region. It dates back to the 11th century, when it apparently was the home of the region's Counts.

During the refurbishment of the facade in 2010 the oldest parts of the castle on the north-east side were revealed. In 1600, Castle Saalhof had been expanded and built in the style you see today. The interior design including intricate wood panelling can be dated to 1625 - an engraving indicates this.

Originally the castle was an archiepiscopal fief – Konrad the "devil" was its first owner. He was followed by a large number of occupants, such as Otto the "iron stake". In 1840 Johann Zehentner, a direct ancestor of the Rieder Family bought the castle.
There was always a farm nearby. The peasants lived in the house across the castle grounds, called "Maierhaus".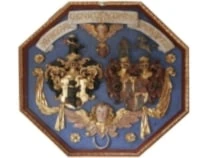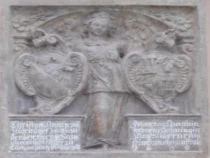 Inside the castle you can discover a lot of oddities from former times… very interesting for everybody who wants to take part in an adventurous time-travel to medieval times!

A key with a length of 48 cm (19 inches) is still the symbol of the castle. The three old, colossal granaries in the attic and the emblem (shown on the right hand side) are a testament to the rural past.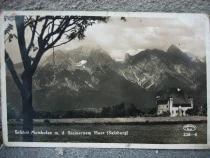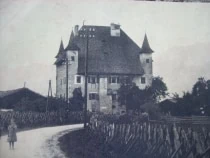 Unfortunately a lot of artefacts haven't survived the centuries, such as the most elaborate panelling of the castle that has been sold to the National Museum in Munich where it burned down during World War II.

Since 1993 Castle Saalhof is under national protection of historical monuments.

Read more about the Castle Saalhof at Wikipedia »